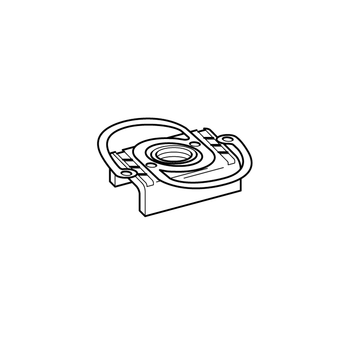 Application
In particular useful for installation in vertical channels or where access is difficult.
Further advantages:
Can be used in all Sikla Channels MS 27, independent of the channel's height.
No getting stuck on bolt heads when sliding in the channel.
No appearance of settlement after tightening.
Scope of delivery
Channel Nut and Spring are tightely connected.
Installation
After inserting the Speed Nut into the channel opening, exert a slight axial pressure. This will cause the nut to turn to the right and engage into the channel. De-installation simply requires the nut to be turned to the left and pulled free. Installation and de-installation do not require tools and may be repeated several times.
Tighten the part to be connected - that's it!
Technical Data
| | |
| --- | --- |
| Fz = | 1.5 kN |
| Material: | |
| Channel nut: | Steel, class 5.6, electro-galvanised |
| Spring washer: | Sheet metal spring steel, rustproof |