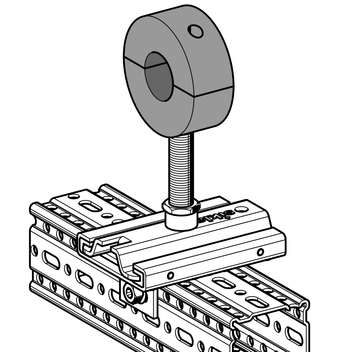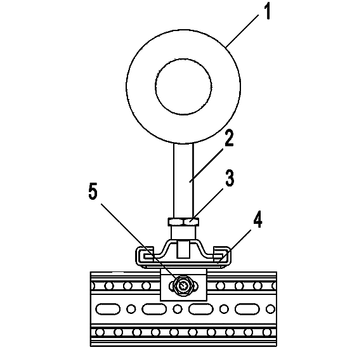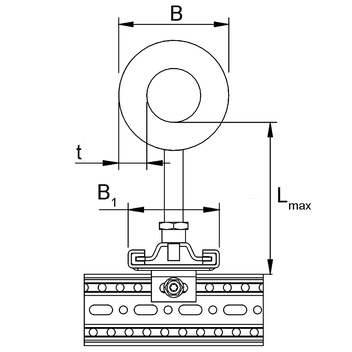 Group:
1102
---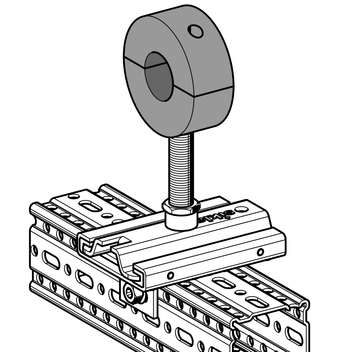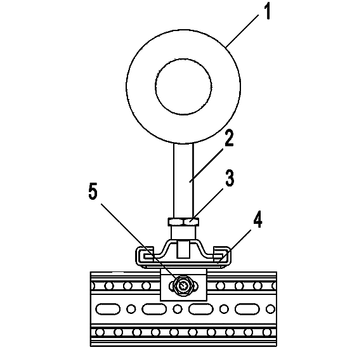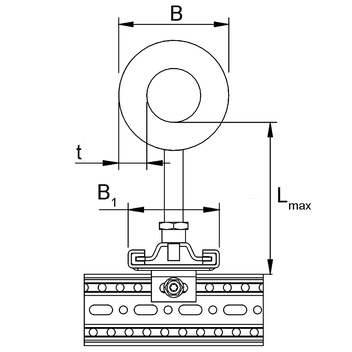 Application
An Assembly Group for use as a guided support with the insulated Chilled Water Clamp RB for chiller plants and cool water systems. The Assembly Group is designed for use with the Beam Section TP F 80. It is connected using Self Forming Screw FLS F, and the height is adjusted via the Threaded Tube 1/2".
Scope of delivery
Each Assembly Group is pre-assembled, packed and labeled.

Parts list:
Item 1 Chilled Water Clamp RB
Assembly Kit MKit FR F 80 S 1/2" consists of:
Item 2 Threaded Tube GR 1/2" x 200
Item 3 Locking Nut NT 1/2"
Item 4 Slide Set GS F80 1G
Item 5 Self Forming Screw FLS F
Installation
The assembly of the individual components to form an Assembly Group is carried out during the course of pipe installation on the construction site.
Technical Data
Lmax, vertical = 200 mm
Lmax, horizontal = not recommended
Material:


Connecting parts:

Steel, HCP

Bolts and nuts:

Steel, HCP

Insulating body:

PUR foam (250 kg/m3 , B2), µ = 1200
λ = 0,045 W/mK (0°C)

Area of use:

-50°C to +105°C