siklaproof. That is our promise.
For your success.
Since Sikla was founded in 1967, we have been committed to the principle: make it siklaproof.
siklaproof stands for:
Safe products
Safe planning
Safe supply
A safe future
We want you, our customers, to always rely on us to feel siklaproof. siklaproof is our mission and our goal.

Only those solutions that have been thought through to the end are what we accept as good enough for our customers.

This is what drives us: providing you with the best results: from detailed planning and logistics to assembly, recycling and reuse of our modular solutions.
"Together we build'' is a belief that we live every day. It is part of our DNA. Together we can achieve the best possible results. This is why our new slogan is:
Together we build. siklaproof.
Together with you, we want to shape the future.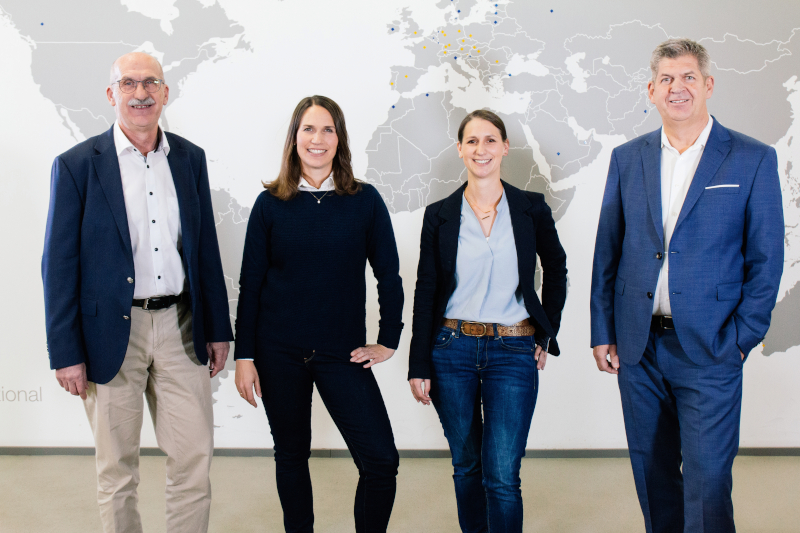 Hangers and supports – but proper ones
Being one of the leading specialists for M+E support systems, Sikla is a partner of the building services-, shipbuilding- and heavy industries. Sikla products are available in over 40 countries worldwide, in Europe predominantly through direct subsidiaries. The Sikla Group employs more than 750 staff globally. 
siklaproof means
Safe Products
Our solutions play a significant role in your project, and we are aware of this responsibility. This is why we focus on non-compromising quality in all aspects of our products and systems.

Due to carefully crafted functionality, our customers receive a solution that is aligned with their needs. Anyone who has used Sikla products knows how simple our products are to assemble, how much time they save and how economical they are - with superior quality at that.

All our products are tested by independent testing and certification associations. Therefore, we guarantee our customers are absolutely siklaproof when choosing Sikla products for their project.
siklaproof means
Safe Planning
With our siklaproof planning, we offer excellent support for our customers at the project planning stage. At Sikla we think ahead and beyond – down to the smallest detail.

In the industry of hangers and supports, we are one of the pioneers. We know exactly what is important during the planning process and the solutions that need to be delivered on-site to ensure the smooth running of projects. Sikla provides safety in terms of flexibility because of our ability to support our customers at every stage of the project.

We engage with Building Information Modelling (BIM) projects right from the start. Being accountable for our R&D, recommendations, project design and budget planning, we remain siklaproof to our clients throughout the planning process.
siklaproof means
Safe Supply
Our customers are getting products and services that they can rely on, safe components, secure processes and reliable deliveries. It is a certainty that is all around, which we call siklaproof.

To achieve impressive results, we work as a team with our partners and suppliers to deliver our products on time. Every day we do our best to satisfy our customers with no ifs or no buts. Utilising our pre-fabrication facilities we customise our supports, supplying siklaproof onsite.
siklaproof means
A Safe Future
We think ahead and develop today what will be needed tomorrow. The construction sector is changing dramatically. The transformations in power generation, mobility and digitalisation are big issues affecting us all. The digital construction site is turning into a reality with Building Information Modelling (BIM).

Being part of shaping the future is what we want. At Sikla, we can offer customised BIM services and contribute to major projects by providing advanced, smart, reliable products, solutions and services. We recognise the trends and turn them into reality: smart, fast and safe – siklaproof.

Sustainability is another key aspect of our mindset. Sikla is certified by the United Nations Global Compact. We are committed to contributing to the 10 principles of the Global Compact. By 2030, Sikla intends to operate as a completely climateneutral company and compensate for unavoidable emissions.