Simotec – Adjustable pipe shoes, instantly available
Like our steel-framing-systems, our adjustable pipe shoes under the brand name "Simotec", follow the principles of modular product design (learn more here about our pipe support solutions). The combination of base plate, adjustable web and pipe clamps forms a range of pipe shoes for up to 600NB diameter. Modular components allow for an "upgrade" of any individual pipe shoe to become a "guide" or a "fixed point" both, by attaching to existing traditional steel or by adapting to our Sikla-specific steel sections.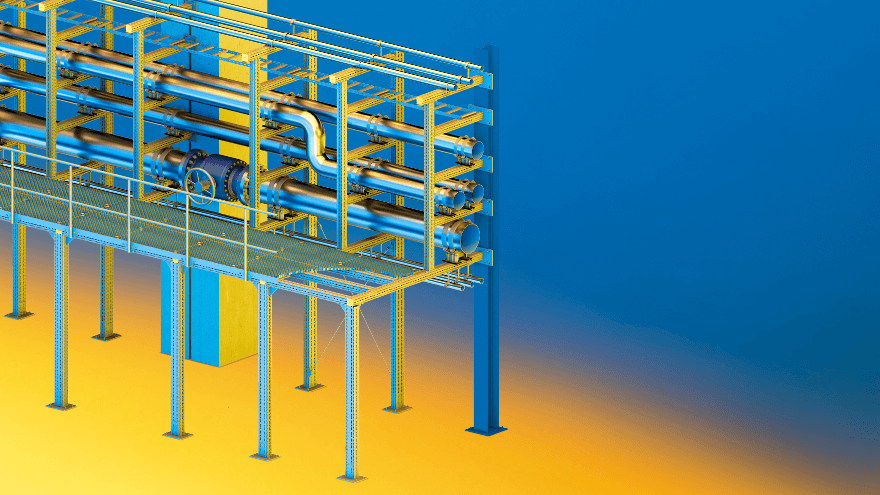 Detailed Engineering / Piping Design Integration
Both our modular steel systems and our pipe shoes can be fully implemented into the piping design process, allowing for accurate clash control, accumulated support steel weight records and for a BOM-breakdown. Our Sikla-design engineers will join you during the kick-off phase and assist your design team.