Our product range for utility and building-services pipework
Within this product range you will find light-duty support systems and components such as strut-channel, strut-compatible pipe hangers and accessories as well as package solutions for "anchors & guides" required for the correct installation of expansion bellows and compensators.
We look into your project-specific requirements in order to complement our off-the-shelf supply with customised products and solutions, making Sikla a "one-stop-shop" for services supports.
Pressix CC: A high-speed assembly system for 41mm standard strut-channel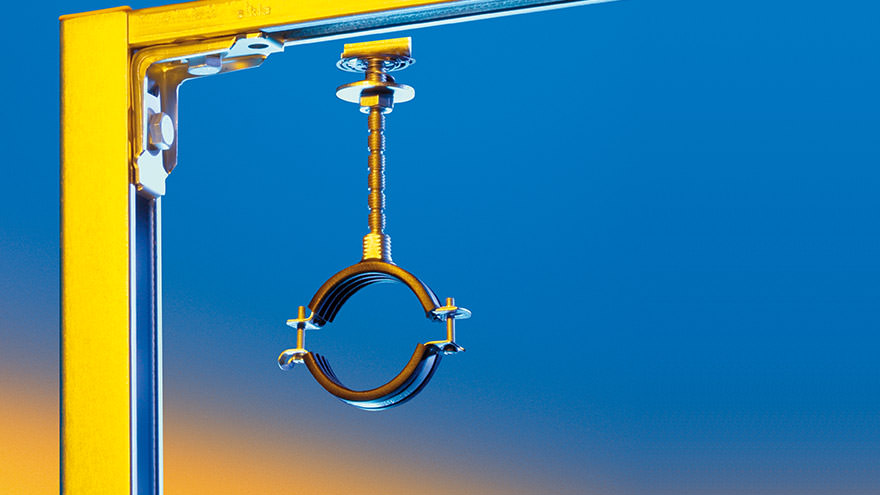 We have removed the hassle of small and lose parts from the on- or offsite job of making strut-cannel trapezes and –frames. "Pressix CC" stands for "pressing" a component into the slot of a channel section. By doing this, a cunning spring-technology locks the component automatically. "CC" means channel-to-channel, i.e. connecting two pieces of channel requiring just one bracket and pressing twice with your finger, rather than assembling 4 bolts, 4 washers and 4 nuts into a crude L-bracket with holes. 

Pressix CC is one of the fastest methods to make steel frames from strut-channel and it is compatible with the generic geometry of this commodity rather than exclusively designed for our own branded channel section.
Downloads

Modular Secondary Steelwork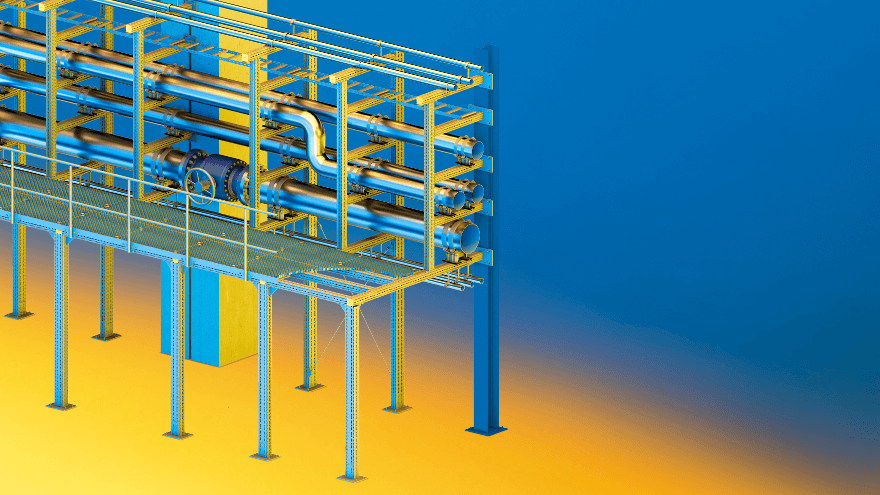 A versatile, multifunctional support system that offers maximum flexibility using a compact range of off-the-shelf components used in partnership with our SIMOTEC modular pipe supports. Thin-gage currugated hollow box sections of 80/30, 80/80, 100/100 and 100/160 (mm) dimensions offer a high level of structural load capacity whilst keeping the self-weight of the steel frame low. Only one type of a so-called "self-forming screw" is required to assemble our steel sections, using our connecting components and end-plate sockets. No washers, no nuts and – above all – no hot works.  

Learn here in more detail all about the siFramo system benefits.
A brief summary:
All parts are reusable without wastage
No need for hotworks
Strong but light-weight, cutting down the self-weight of steel frames
Available from stock /quick lead times
Fully adjustable and re-adjustable
Shake-proof connections (suitable for off-site fabrication)
Fully galvanized or C4- coated
Compatible with traditional steel structures
Meets EN1090-2 requirements
CAD-library and structural data available
Downloads