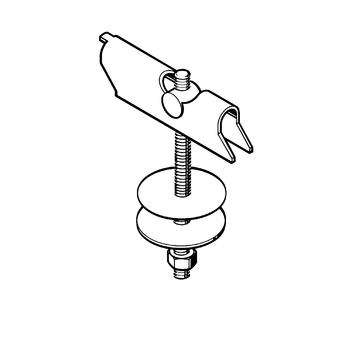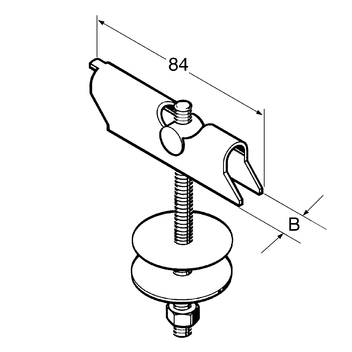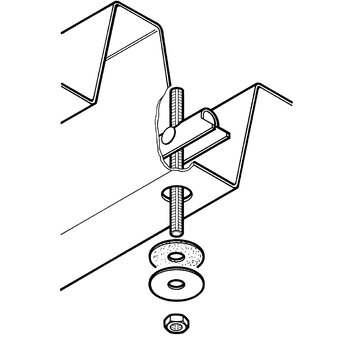 Group:
1427
---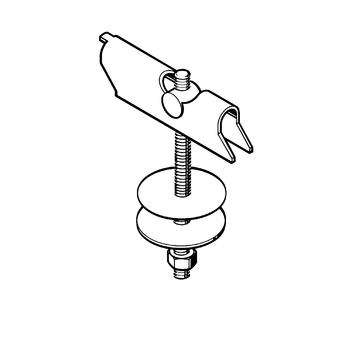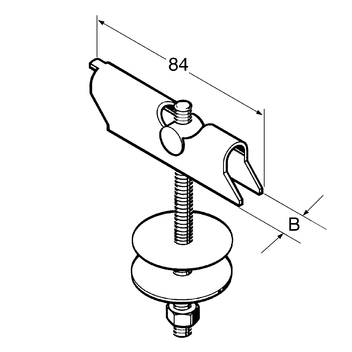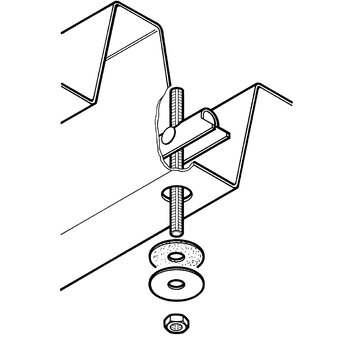 Application
For fixing pipes up to a nominal diameter of NB50 directly to ceilings made of trapezoidal corrugated sheet according to VdS/FM standards or as single point mounting solution.

In cases where VdS or FM regulations are not applicable or in cases of ventilation systems, larger loads may be fixed via crossbars and by an appropriate number of toggle studs.
By turning the threaded rod, it is possible to make height adjustments. This threaded rod is secured and cannot be unscrewed completely.
The Hypalon washer is weather-resistant and thus a crucial safety factor when sealing the mounting bore.
Installation
For the installation hole in the trapezoidal sheet the Hole Saw LS is to be used: Type M8 = LS 22, type TD10 = LS 25.
Technical Data
| | |
| --- | --- |
| Nominal load: | 0.8 kN for each fixing point |
| Note: | Permissible carrying capacity of the trapezoidal sheet has to be considered. |
| Material: | Steel, electro-galvanised, gasket elastomer |
Approvals / Conformity
Types M8 for Sprinkler Systems according to Vds Standards. VdS: G4780118
Types TD 10 are approved for Sprinkler Systems by FM
Toggle Stud - G4780118 VdS PDF | 289.3 KB FM - Toggle Stud TD 10 and Roof Hanger TRH PDF | 203.2 KB