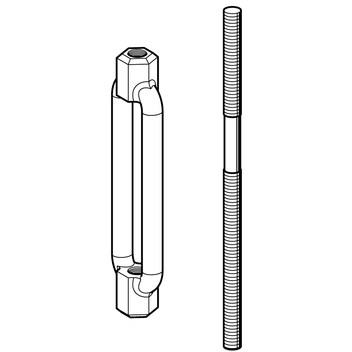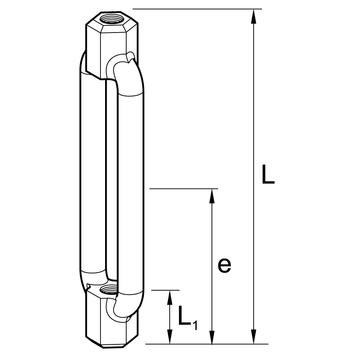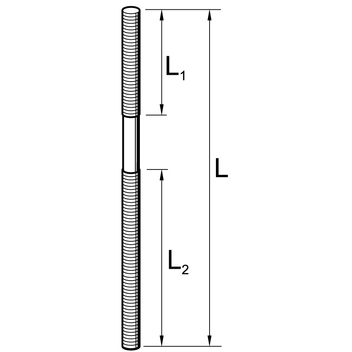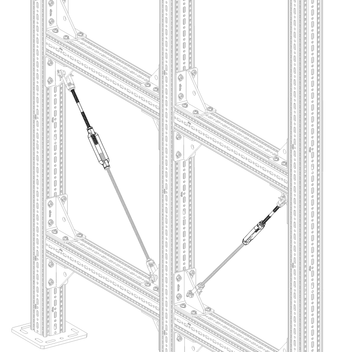 Group:
1878
---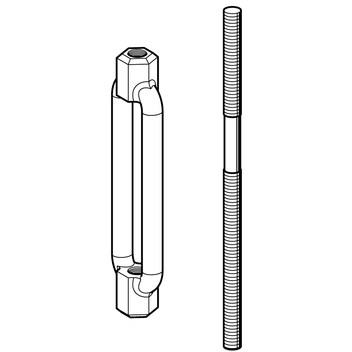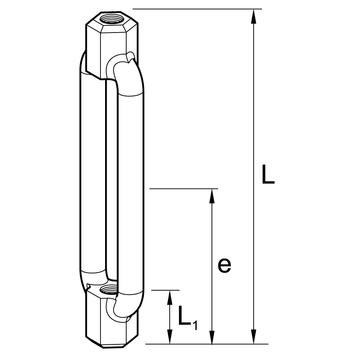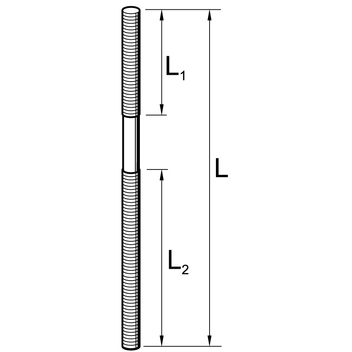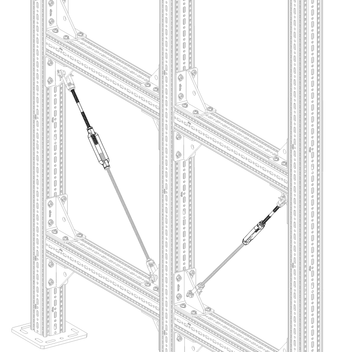 Application
Clamping Set for construction of bracings and wind bracings e.g. in the system siFramo as tie rod to transfer loads/influences.
Scope of delivery
Clamping Set SPZ, containing:
1 turnbuckle
1 tie rod with left-/right-hand thread
Installation
The connection to the reinforcing component is made on one side of the turnbuckle with the threaded rod and on the other side with the tie rod. Connection to the structure is done by the Threaded Clevis GWB.
Technical Data
Type

max. perm. tensile load
[kN]

M10
13.6

M12
21.4

M16
45.3
Turnbuckle:
Type

L
[mm]

L1
[mm]

e
[mm]

M10
125
10
62.5

M12
125
12
62.5

M16
150
16
75
Tie rod:
Type

L
[mm]

L1
[mm]

L2
[mm]

M10
250
80
130

M12
250
80
130

M16
250
80
130