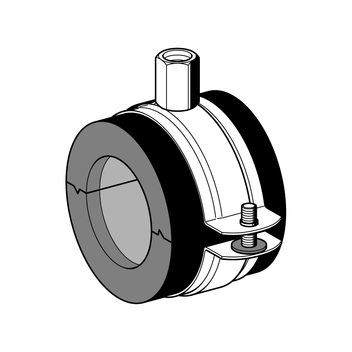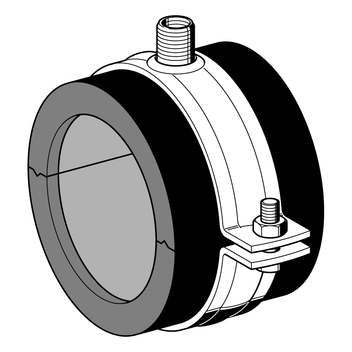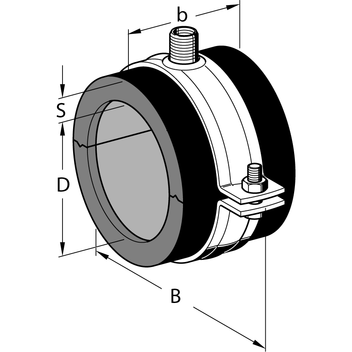 Group:
1255
---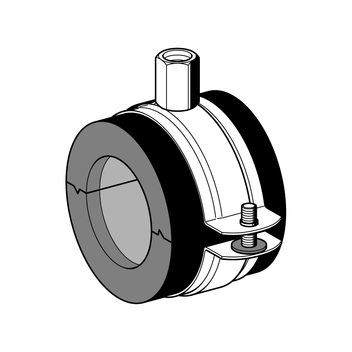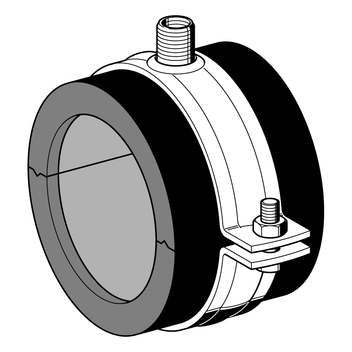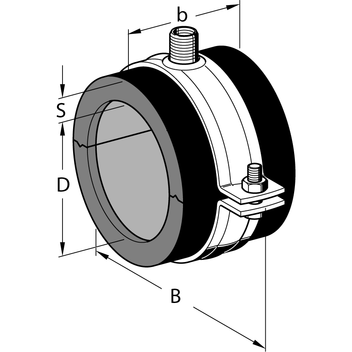 Application
Suitable for secure prevention of condensation water at the pipe support location of refrigeration and cold-water pipelines. An optimal diffusion-tight connection with the pipe insulation is easily and safely achieved by fixing usual insulation materials to the clamp faces using adhesive. Recommended up to -0°C at normal ambient condition.
Scope of delivery
Consisting of pipe clamp and insulation insert. The one-piece insulation insert comprising two joined PUR elements forms a comprehensive connection between PUR element and pipe clamp all around the pipe.
The outer edges of the PUR elements are equipped with elastomer foam and coated by a black aluminium foil.
Type

Nominal thickness of
the insulation [mm]

Size

Length of PUR element
b [mm]

LKS 13

13

10 - 89
102 - 168

50
100
Technical Data
The unsupported lengths as listed in DIN 1988 may be applied for types LKS 13 and LKS M 19 to 168.

The regulations of DIN 4140 have to be respected (an existing gap has to be sealed with sealant). Sealant DP 30/45 see Chapter "Fixed Point Packages".
Clamp material:

Steel, electro-galvanised

Insulation insert:

Free of halogens

PUR core:

Specific gravity 80 or 120 kg/m3

Thermal conductivity:

λ = 0.024 - 0.026 W/(mK) at 0°C
λ = 0.038 W/(mK) at 10°C
λ = 0.040 W/(mK) at 40°C

Steam diffusion resistance factor:

µ ≥ 7000

Fire resistance:

B2 (DIN 4102)

Temperature range:

-40°C up to +105°C

Insulation insert:

Up to 18 dB(A)

Storage temperature:

≥ 10°C

Storage period:

1 year

* = Delivery time: 10 workdays