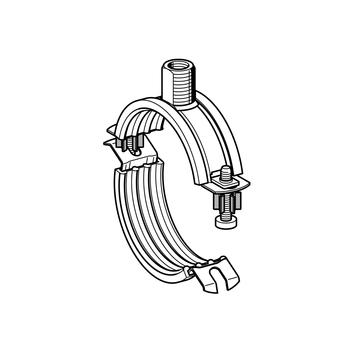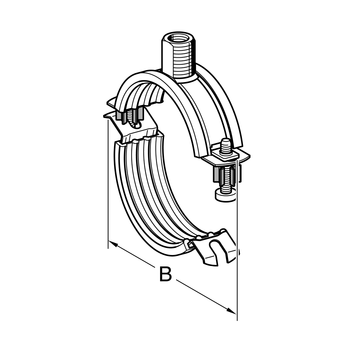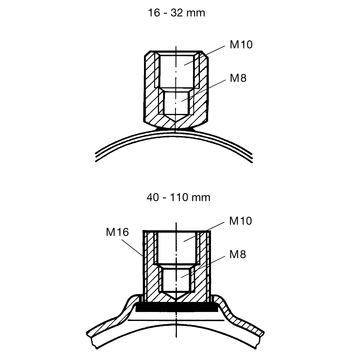 Group:
1235
---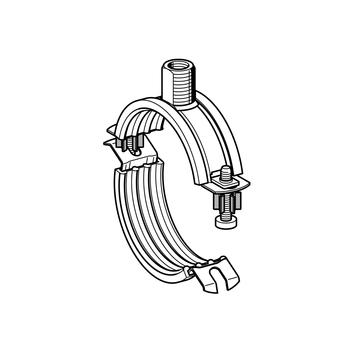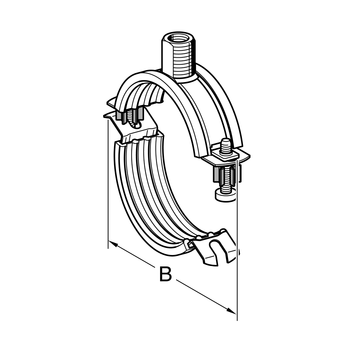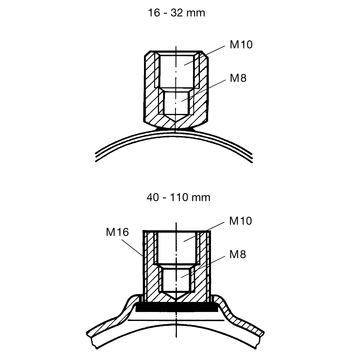 Application
Two-piece clamp with quick-set clip and special lining for installing coated and uncoated plastic pipes of DIN and ANSI standard. No diffusion of plasticisers from the lining material into the plastic pipe. For ceiling, floor and wall mounting. Connections without adapter: M8, M10. Connections with Adapter (see this chapter): M12, M16, R 1/2", R 3/4" and R 1".
Up to size 110 equipped with spacers which allow sliding. To stop sliding, the spacers can be detached. For sliding installations from 4" on, we recommend the use of Pipe Clamp Stabil D-3G with Slide Set or Slide Element.
Scope of delivery
Two-piece pipe clamp pre-assembled on one side. With patented quick-set clip on its open side.
Sizes 40 and larger have a 3G triple thread nut which is inserted and welded. Up to size 110 supplied with spacers.
Technical Data
Size [mm]

Max. perm.
working load (tension)

16 - 75

0.65 kN

90

1.00 kN

110

1.20 kN

The recommended load is calculated using specific statistical methods relating to break load and is designed to restrict deflection to 1.5 mm or 2 % of the maximum applicable clamping diameter.
Material:


Clamp:

Cold-worked steel, electro-galvanised,

Spacers:

Polypropylene (PP)



Lining:

Rubber Profile:

SBR/EPDM, beige

Temperature range:

-50°C up to +110°C

Hardness:

55+ / -5° Shore

Fire resistance:

Material Category B2 (DIN 4102), non-dripping

Tear strength:

600 N/cm2

Breaking elongation:

450 %

Impact absorption:

45 %

Durability:

Weatherproof, ageing and ozone- resistant (DIN 53508 and DIN 53509)