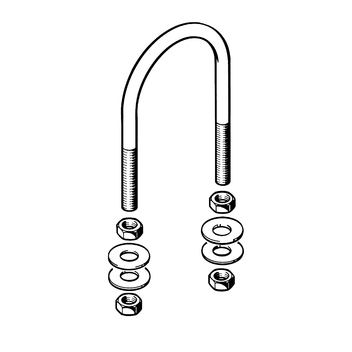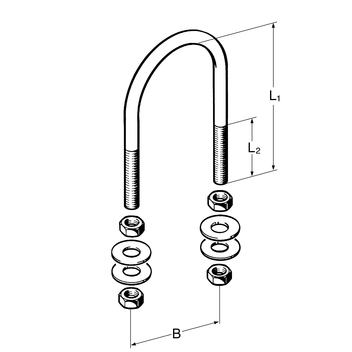 Group:
1211
---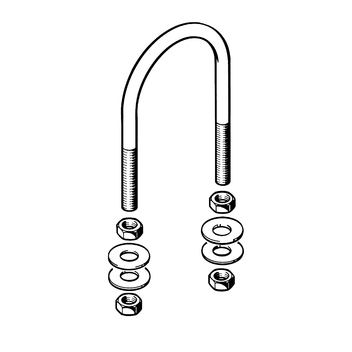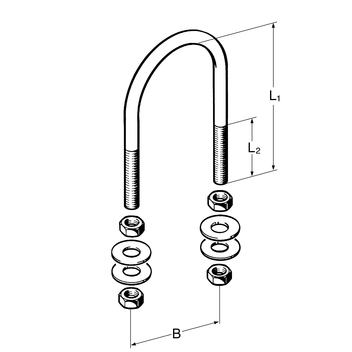 Application
For pipeline systems in industrial and residential buildings and sprinkler installations meeting the VdS standards.
For horizontal and vertical pipelines, the U-Bolts are applied as Fixed Points and as Guiding Supports.
Scope of delivery
Similar to the DIN 3570 standard.
Four hexagon nuts and four washers included in loose form.
Installation
When used as Guided Support, nuts have to be arranged and fixed on both sides, at the top and at the bottom of the profile. Thereby the pipe should remain flexible. When used as Fixed Point the admissible loads of the connecting elements shouldn't exceed the bending loads of the U-bolt.
Technical Data
| | |
| --- | --- |
| Material: | Steel, electro-galvanised |
Approvals / Conformity
The U Bolt NB 8" with M12 thread obtained a separate VdS Approval (No. G4810047).
U-Bolt - G4810047 VdS PDF | 1.1 MB