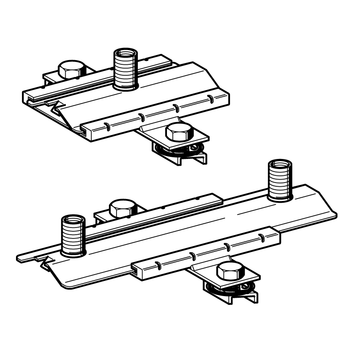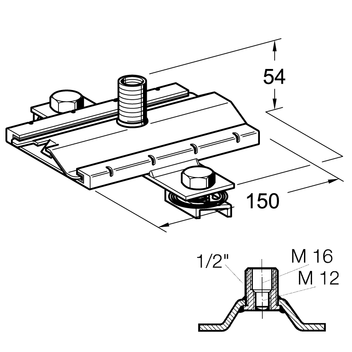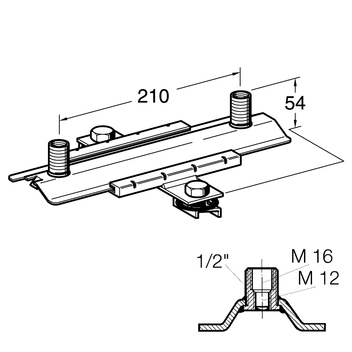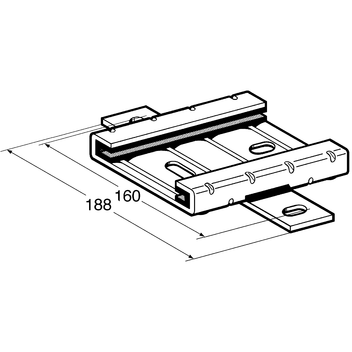 Group:
1336
---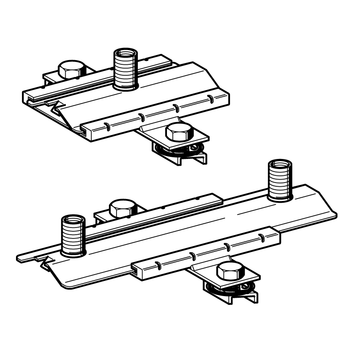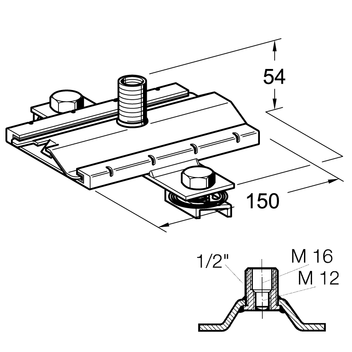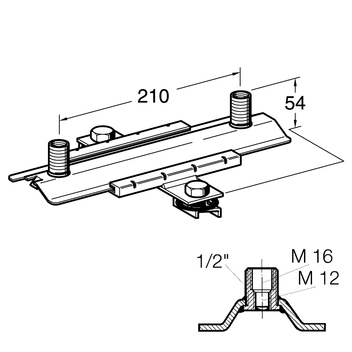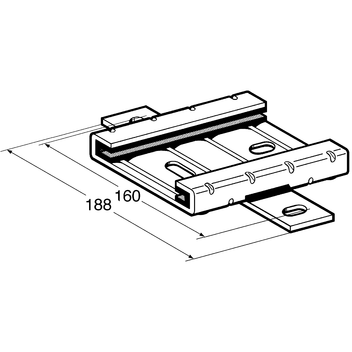 Application
Heavy-duty Slide Set for plant construction to be used on Sikla Channels, brick or concrete walls and on bearers.
To be used preferably in combination with pipe clamps Stabil D-3G, Ratio S and Chilled Water Clamp SKS.
Various connection options of the pipe clamp depending on the respective load: M12, M16. In combination with 1/2"-adapters (see Adapter f/f) there are even further possibilities.
Especially suitable for ceiling and floor mounting solutions and as a guide for rising pipes.
Sound absorption due to slide rails in PPS glass fibre reinforced.
Scope of delivery
Slide Set incl. pre-assembled CC-elements.
Installation
Locks automatically in the channel by pushing down the the bolt head, tighten - that's it!
For pipes of NB 100 or larger having to be spaced at a distance from the Slide Set, or under conditions of reversed bending stress, the 3G triple thread nut is to be secured by screwing on a 1/2" Locking Nut.
Technical Data
Permissible load for ceiling mounting:

5.0 kN

Permissible load for floor mounting:

9.0 kN

Maximum lever arm distance Lmax:

250 mm

Max. sliding distance


CC - H3G-PL:

100 mm

CC - H3G2-PL:

135 mm

Temperature range (permanent exposure):

130°C

Static friction coefficient µ0:

0.18

Sliding friction coefficient µ:

0.14



Material:


Metal components:

Steel, electro-galvanised

Adm. load FZ * under stress of fire
FWD 30
[N]

FWD 60
[N]

FWD 90
[N]

FWD 120
[N]

≤ 1.000
≤ 540
≤ 360
≤ 260
FZ = max. adm. tensile load

* The load capacity of the connecting elements used is to be respected, this applies in particular under stress of fire.