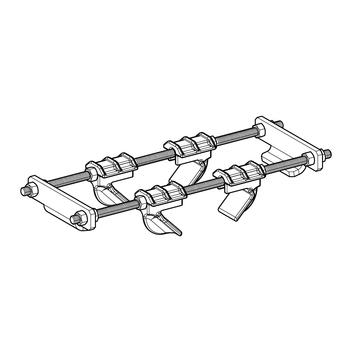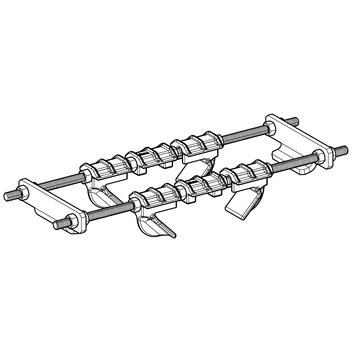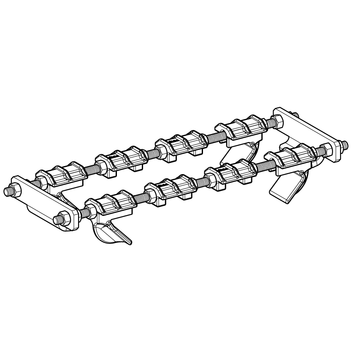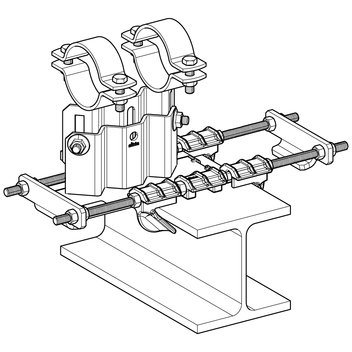 Group:
A705
---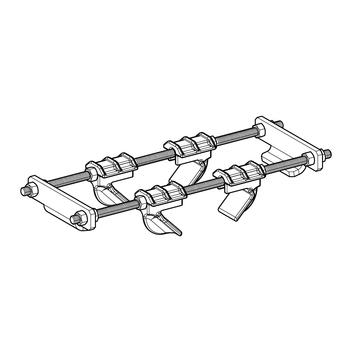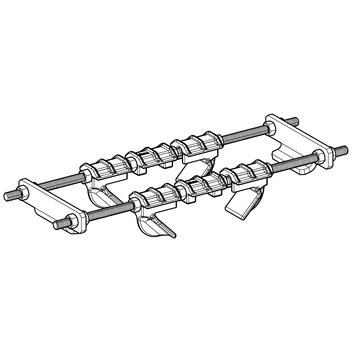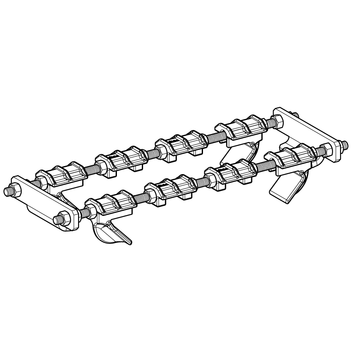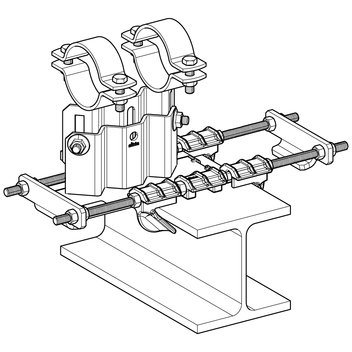 Application
Modification of Simotec pipe shoes to a double-sided variable axial stop, for use with traditional steel beams. Using the Axial stop, the pipe shoe can move axially through the pipe to a predefined degree of displacement, with restricted limits in both axial directions.
Max. Beam flange thickness t ≤ 30 mm
Scope of delivery
Axial stop variable VAS consists of:
4 Clamping hooks
2 Grub screws M12 x 500 mm
2 Axial stop
Lift-off preventions:
2 pieces for 240/260
4 pieces for 280/300
Hexagon nuts:
12 pieces for VAS 80/140
16 pieces for VAS 160/260
20 pieces for VAS 280/300
Installation
The specified tightening torques must be observed for the connection to the beam. The 500 mm threaded rods are cut to the required length on site. The required amount of axial movement is adjusted using the supplied nuts, with a maximum displacement of 125 mm, equating to half of the sliding plate Forces in the axial direction can only be achieved if anti-slip devices (e.g. cleats/stoppers) are used properly. These must be provided when designing the pipeline and are the responsibility of the pipeline manufacturer.
Technical Data
Load capacities correspond to the values of the fixed point set XS, see the documentation in the catalogue. However, maximum axial load is 12 kN per axial stop.

Tightenning Torque
Flange Thickness
[mm]

Beam Width
80 - 220 mm
Tightenning Torque
[Nm]

Beam Width
221 - 300 mm
Tightenning Torque
[Nm]

5 - 10
40
15

11 - 20
25
15

21 - 30
20
15
| | |
| --- | --- |
| Material: | |
| Metal parts, grub screws, nuts: | Steel, HCP |
| Clamping hooks: | Cast iron, HCP |