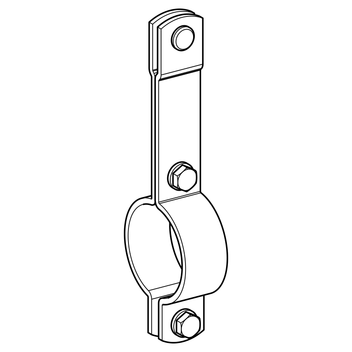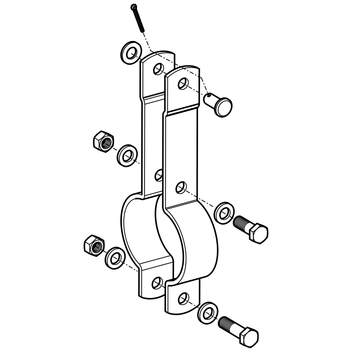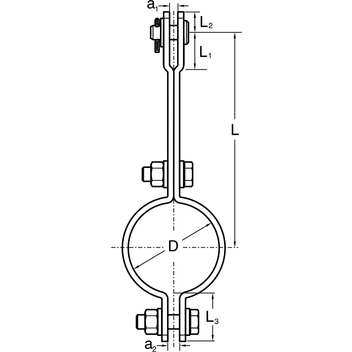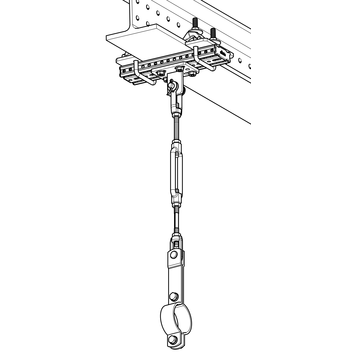 Group:
A299
---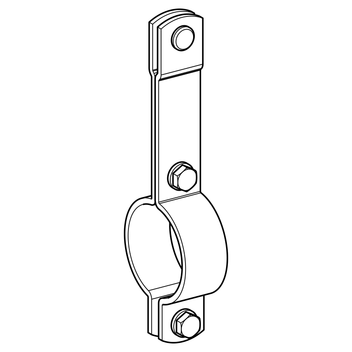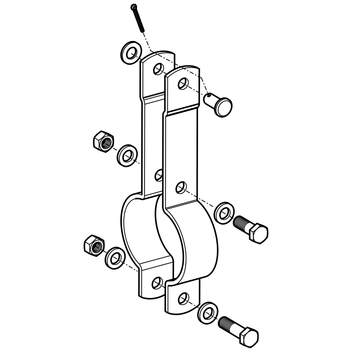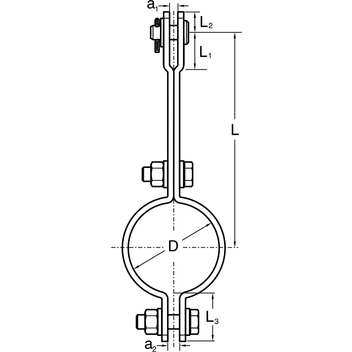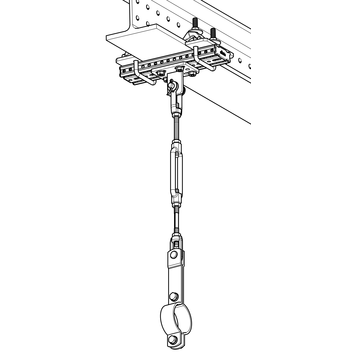 Application
Industrial pipe clamp following VGB-R 510 L for standard industrial pipe supports. The pipe clamp Stabil Form C LK can be used as pendulum suspension or as part of a rod hanger.
Scope of delivery
With screws and nuts (class 8.8 or 8) and bolts incl. splint. The pipe clamp is delivered pre-assembled.
Technical Data
Type

perm. load
[kN]

recommended Rod
Hanger Arrangement LKV

22 - 89
4.0
LKV M10 / LKV M12

115 - 169
5.4
LKV M16

220 - 324
9.3
LKV M16
The implementation and construction requirements of the components, their design as well as their verifications and load tests were carried out following the standards VGB R 510 L part I, KTA 3205.3 and DIN EN 13480-3.
Type

D
[mm]

a1
[mm]

a2
[mm]

L
[mm]

L1
[mm]

L2
[mm]

L3
[mm]

B x S
[mm]

22
22
7
10
90
29
12
33
30 x 5

27
27
7
10
93
29
12
34
30 x 5

34
34
7
10
107
29
12
35
30 x 5

44
44
7
10
113
29
12
36
30 x 5

49
49
7
10
126
29
12
36
30 x 5

61
61
7
10
144
28
18
40
40 x 5

77
77
7
10
183
28
18
41
40 x 5

89
89
7
10
189
28
18
41
40 x 5

115
115
11
16
221
38
23
41
50 x 6

140
140
11
16
234
38
23
41
50 x 6

169
169
11
16
249
38
23
41
50 x 6

220
220
11
16
280
38
23
47
50 x 8

273
273
11
16
311
38
23
56
60 x 8

324
324
11
16
336
38
23
56
60 x 8