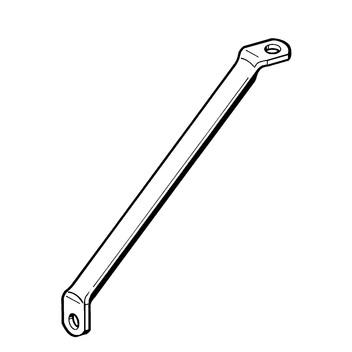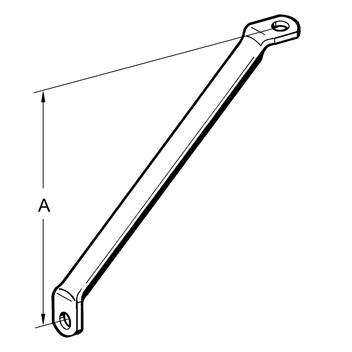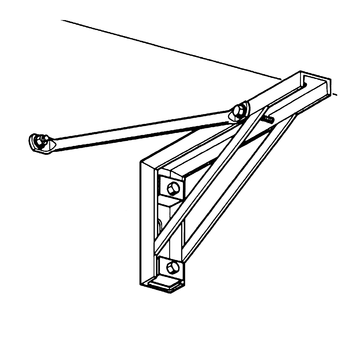 Group:
1326
---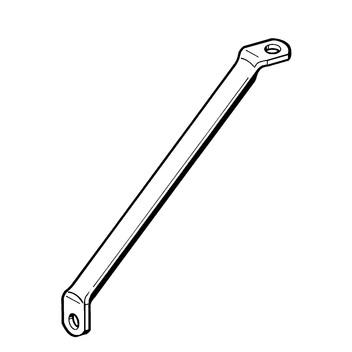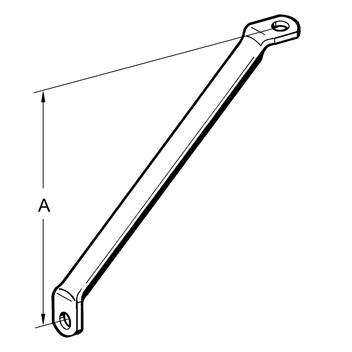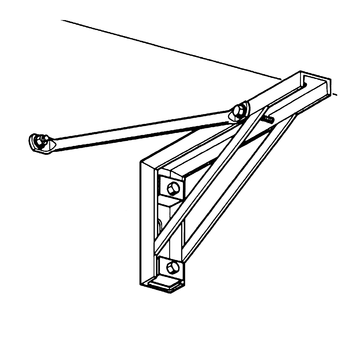 Application
Tie Rods cater for the lateral forces applied to Support Brackets. Such lateral forces always occur when pipes are laid, in particular when sliding elements are fixed onto Support Brackets, and must be safely absorbed by means of Tie Rods fixed to the brackets.
Otherwise the Support Brackets run the accute risk of being pulled out of their anchoring components by the forces exerted.
Installation
Fix the Tie Rod to the bore especially made for such purpose at the overhanging leg of the Support Bracket using the recommended hexagon bolt (see table).
Technical Data
Type

Recommended bolt for
attachement to Support Bracket

Permissible load
(tension and pressure)

Installation
dimension A

300/200
M10 x 80
7.0 kN
210

550/350
M10 x 80
7.0 kN
365

725/400
M10 x 100
12.0 kN
400

880/550
M10 x 100
12.0 kN
550

| | |
| --- | --- |
| Material: | Cold-worked tube DIN 2448, HCP |