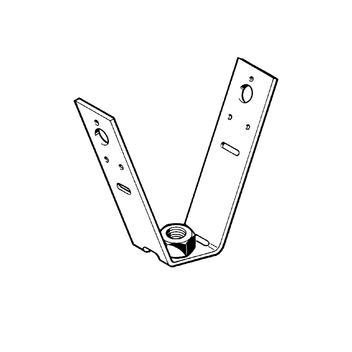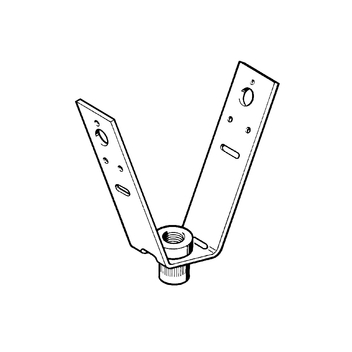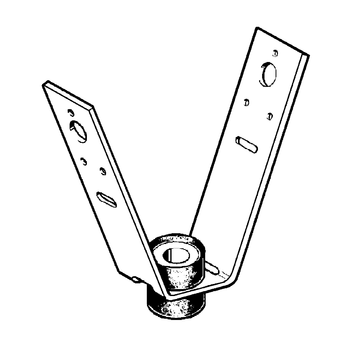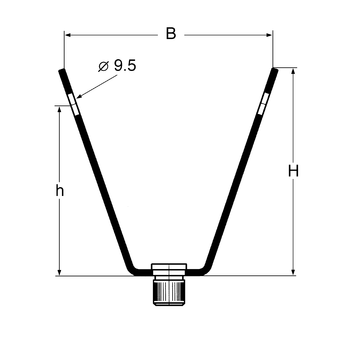 Group:
1428
---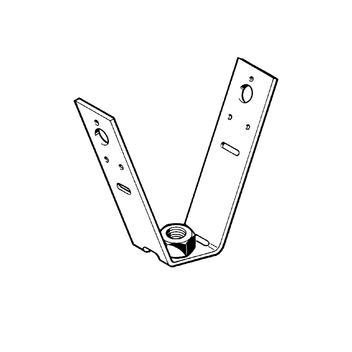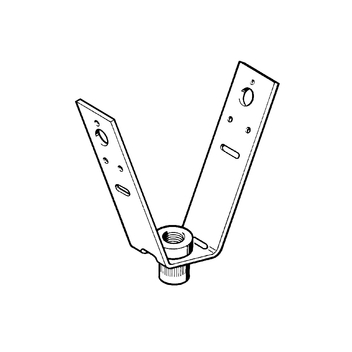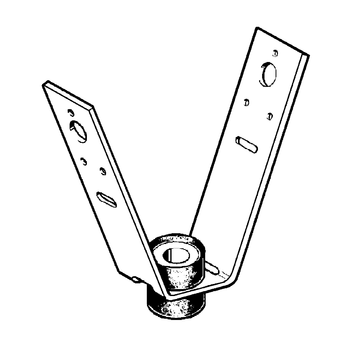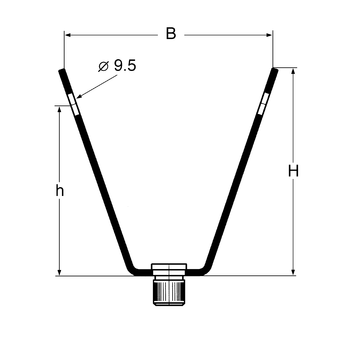 Application
Pipes up to NB 50 may be attached to trapezoidal metal sheet roofings. For devices or ducts, a load comparable to a NB 50 pipe is used for each holder for proving permissibility. Should it be necessary to fix larger loads, the respective load is to be distributed uniformly between several hangers, e.g. by way of a crossbar. The individual load for each hanger may not exceed the load exerted on a pipe of NB 50. Fixing several pipes to a crossbar is not permissible in such circumstances.

Types RM8 and RM10 provide subsequent height adjustment; their revolving knurled nut is safely retained, thus preventing any accidental unscrewing.
Type MS is equipped with a sound absorption unit
with integrated and secured distance sleeve for soundproof installation according to DIN 4109.
Scope of delivery
Completely pre-assembled (see drawings). Types M8, M10 with riveted nuts.
Installation
For drilling trapezoidal corrugated sheets, we recommend to use the Piercing Tool LOT 3; for fixing, we recommend a M8x100 (Part No. 138608) cross bolt.

Note:
Each through bolt is to be secured by means of a locking nut; the same applies to dynamic loads.
Blind steel rivets or sheet metal screws may not be used in Sprinkler Systems.
Technical Data
| | |
| --- | --- |
| Working load: | 0.8 kN for each fixing point (0.3 kN for Typ MS) |
| Note: | The carrying capacity of the trapezoidal corrugated sheet may restrict the application. |
| Material: | Steel strip 25 x 2.5 mm, pre-galvanised |
| Type M8, M10: | Riveted nut |
Approvals / Conformity
Type M8 for Sprinkler Systems according to VdS Standards: G4820032.
Type M10 for Sprinkler Systems according to FM ≤ 3.
Trapezoid Roof Hanger - G4820032 VdS PDF | 292.4 KB