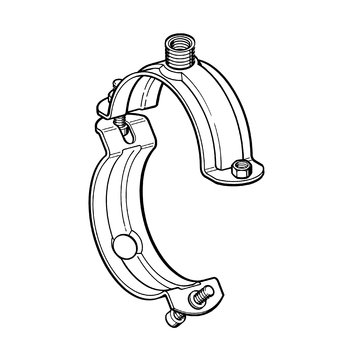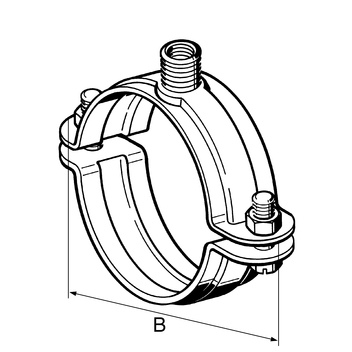 Group:
1844
---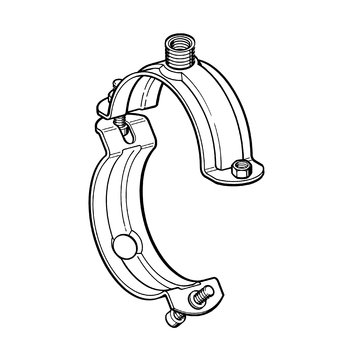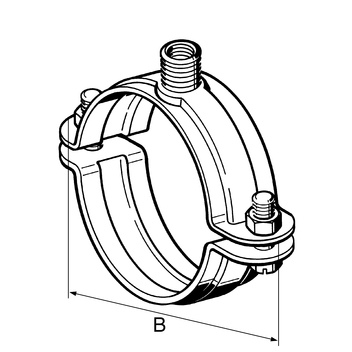 Application
For the installation of pipes required for all M&E services in industrial, residential and public buildings.
Scope of delivery
Sizes 15 to 129 mm are equipped with welded nuts for the clamping bolts. On the joint side, the clamping bolt is pre-assembled; the clamping bolt on the opposite side is mounted into the bore hole and retained by a plastic washer, thus preventing any accidental unscrewing.

For sizes 133 and larger the clamping bolts and the required nuts are supplied in loose form.

With welded in 3G triple thread nut; without sound absorption lining. For further adapter-based connection options via the external thread of the 3G triple thread nut, see product "Adapter AD f/f" (this chapter).
Installation
FM size range 1" to 4" is approved with ≥ M10 only.
For FM applications use M10 only.
For VdS applications use M10 only if size is >2" to 4".
Technical Data
Size
[mm]

Max. working load
(tension)

10 - 30

2,0 kN

31 - 129

5,0 kN

133 - 173

8,0 kN

176 - 316

12,5 kN

Approvals / Conformity
VdS-Approval No. G4920027, * = FM Approval