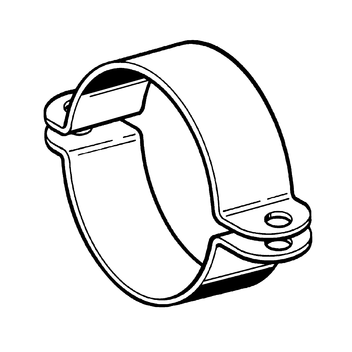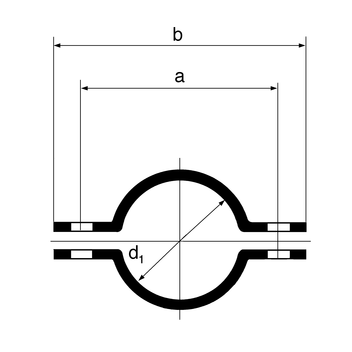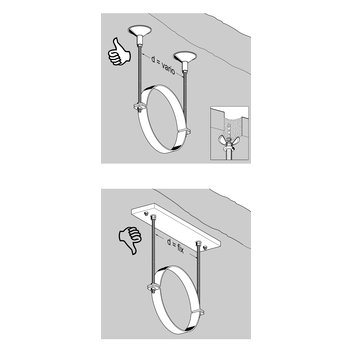 Group:
1860
---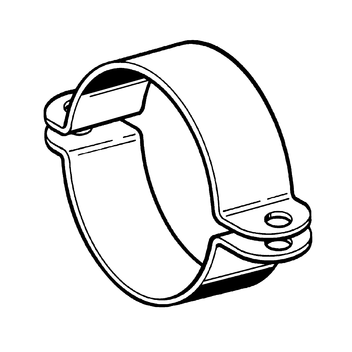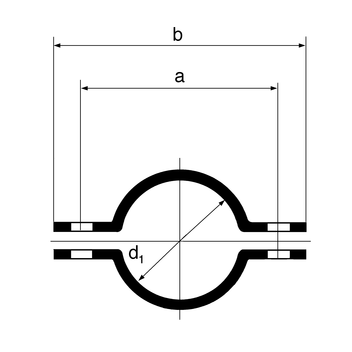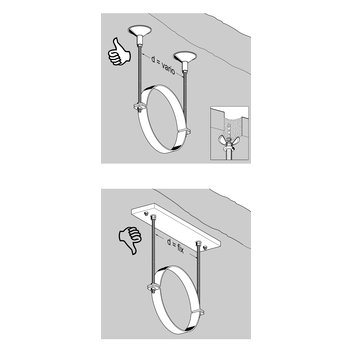 Application
For particularly high static requirements in plant construction. Design similar to DIN 3567. The perforations on both sides allow the application of standardised bolts and threaded nuts out of the Sikla product range.
Scope of delivery
Two-piece pipe clamp delivered without bolts.
For suitable bolts see product "Hexagon Bolt SKT HCP" (this chapter).
Technical Data
Adm. load valid with fixation on both sides
Size
[mm]

Max. adm. load (tension)
[kN]

13 - 49
11.0

57 - 89
15.5

90 - 169
22.0

188 - 610
42.0
The max. perm. load capacity of connected parts (e.g. anchors) shall be considered.

The max. adm. load capacity is determined by the application of statistical methods, resulting from the breaking loads, under oberservance of a max. adm. deformation of 1.5 mm or 2% of the max. stretchable pipe dia.