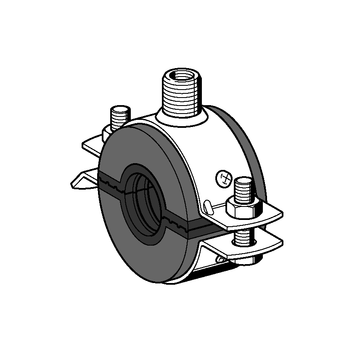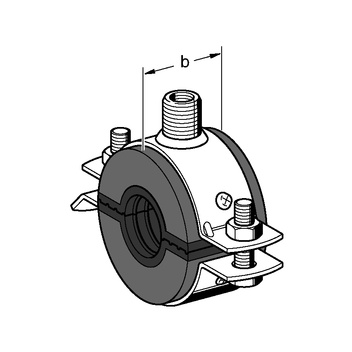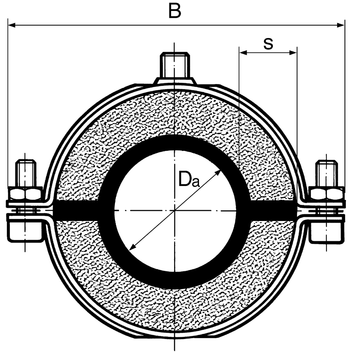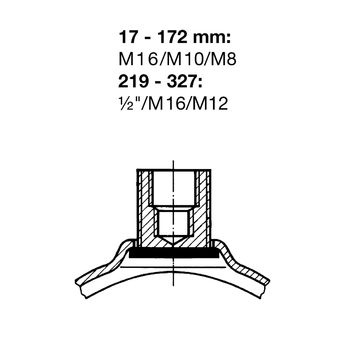 Group:
1250
---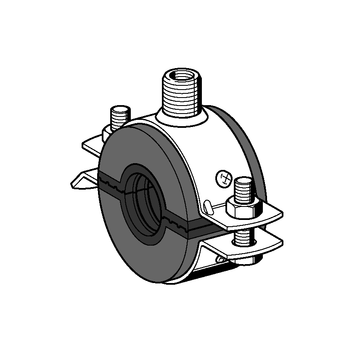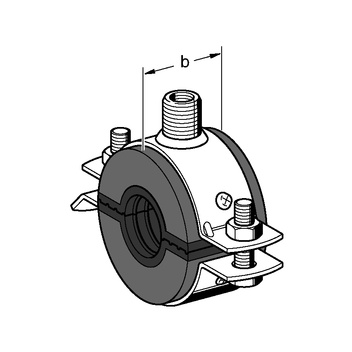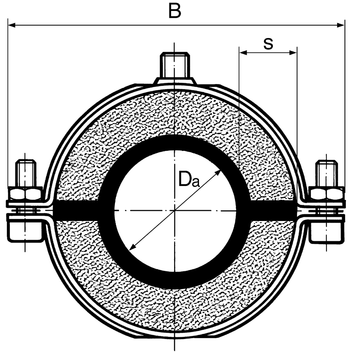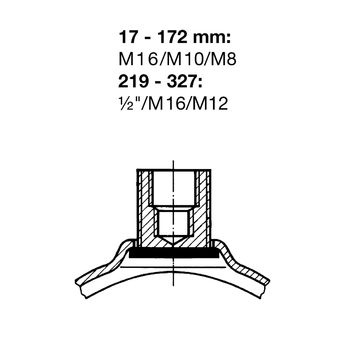 Application
Used for cold-water pipeline systems and refrigeration installations. Fixation of pipe lines degenerated from sound and vibration.
First class sound absorption by means of soft foam.
One size covers several pipe dimensions.
Permissible pipe dia. tolerances are securely adjusted by the elastomer part which also prevents from condensation which may occur due to slots.
No sealant is needed - the smooth adhesion of the pipe insulation at the front surface is possible.
Suitable also for heavy loads.
Scope of delivery
The insulation insert is firmly integrated in the Stabil Clamp. With inserted and welded 3G triple thread nut, up to size 70 - 75 with joint.
Retaining and clamping bolts are inserted on both sides of the lower part and cannot fall out due to a plastic washer. The nuts for the retaining bolts are welded to the other clamp part up to size 168 - 172.
Multifaceted connection options via the external thread of the 3G triple thread nut with Adapter AD f/f.
Technical Data
Material:

free from halogens

Insulating component:

Polyurethane (PUR) foam sp.gr. 250 kg/m3

Pipe clamp:

Steel, galvanised



Compression strength:

0.7 N/mm2 (for static loads)

Diffusion resistance:

The closed-cell structure of the PUR serves as a durable barrier, which develops through the total thickness of the insulation

Thermal conductivity:

λ = 0.042 W/mK at 10°C
λ = 0.043 W/mK at 20°C
λ = 0.044 W/mK at 30°C
λ = 0.045 W/mK at 40°C

Temperature range:

From -50°C up to +110°C, short-term excess temperature permissible

Insulation insert:

Up to 25.3 dB(A)
Up to 26.3 dB(A) for system testing

Fire resistance:

Material Category B2 (DIN 4102) no fire transmission