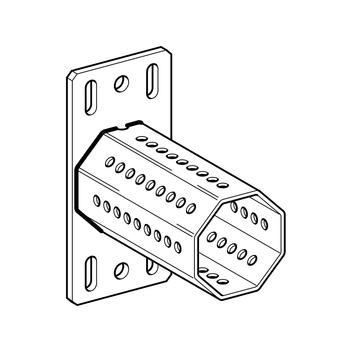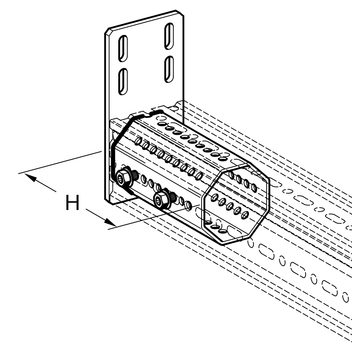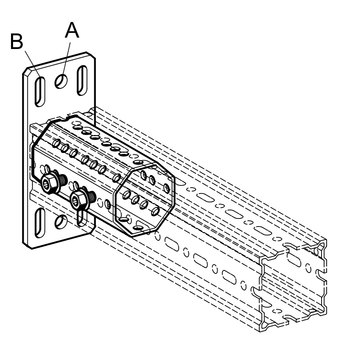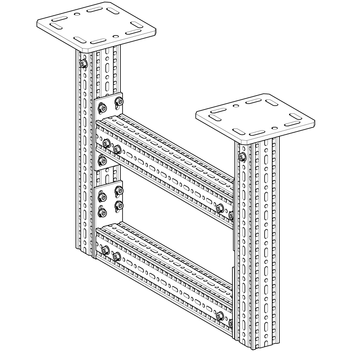 Group:
A422
---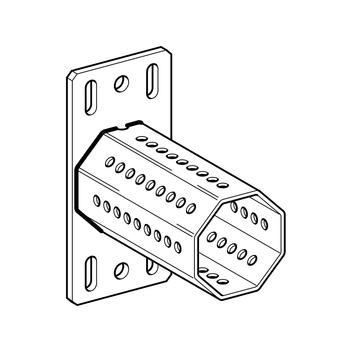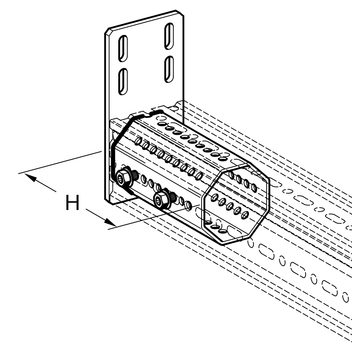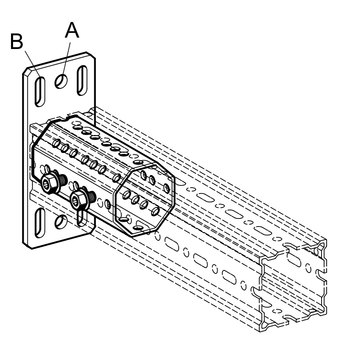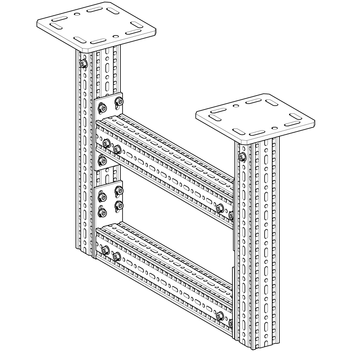 Application
Plug-in component designed to create an endplate at the open end of a Beam Section TP F80 or a Cantilever bracket AK F80. The circular holes enable a direct connection to anchor channel or wall fixings.
Installation
Depending on the version, following mountings solutions are possible:
| | |
| --- | --- |
| a) | With 2x4 Self Forming Screws FLS when used to connect 2 Beam Sections. |
| b) | With 4 Self Forming Screws FLS applied to the octagonal insert and 2 suitable wall anchors/fixings when connected to the building structure. |
The Beam Section TP F 80/80 connected to the End Support STA F 80 has to be screwed with 4 Self Forming Screws FLS F. On each of the opposite sides 2 Self Forming Screws FLS F are necessary.
Technical Data
Type

Dimensions of Base plate
[mm]

A
[mm]

B
[mm]

H
[mm]

STA F 80
190 x 80 x 8
14
20 x 11
148

STA F 80-E
165 x 80 x 8
-
20 x 11
148
| | |
| --- | --- |
| Configuration: | Base plate welded to octagonal element F 80 |
| Material: | |
| Plate | Steel, HCP |
| Octagonal element | Steel, HCP |
Approvals / Conformity
CE mark (Declaration of performance see www.sikla.co.uk/downloads)



Declaration of performance End Support STA F PDF | 189.6 KB