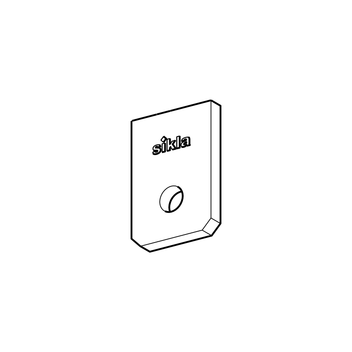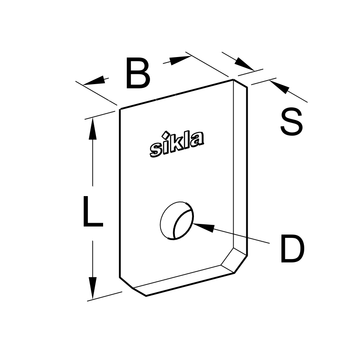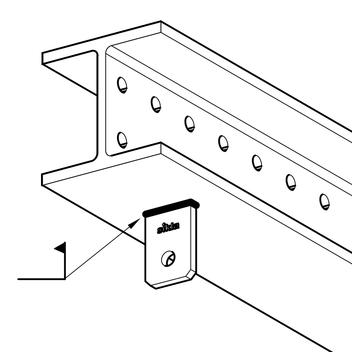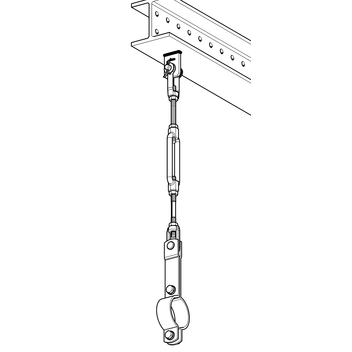 Group:
A299
---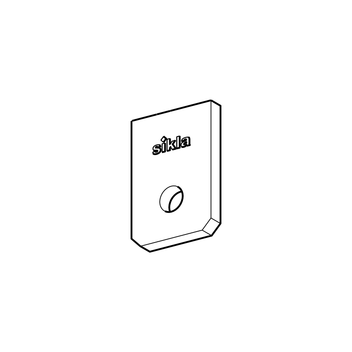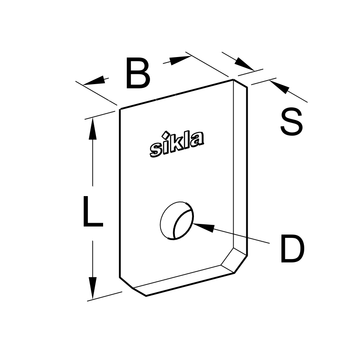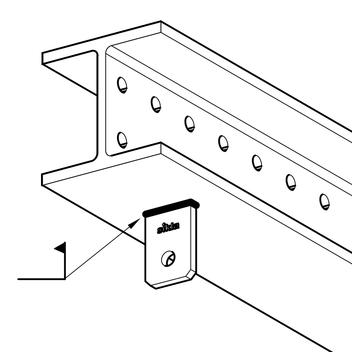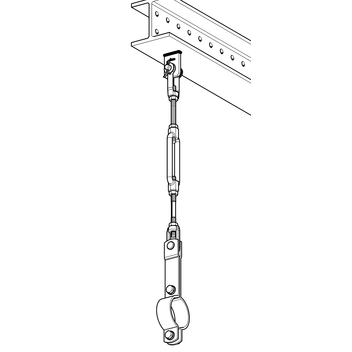 Application
Weld-on Eye Plate to primary steel beam sections and steel plates. The Weld-on Eye-Plate serves as a basic element for the connection of the Rod Hanger Load Chain Assembly LKV in sizes M10 up to M16 rod and Pipe Clamps type Stabil Form C LK. It may also be welded directly to the Welding Plates type SPL if required.
Installation
Align the Weld-on Eye Plate to the primary steel section and weld in place. The weld-on eye plate can be welded directly without prior treatment due to a weldable corrosion-resistant coating (no zinc impurity to weld).
Recommended fillet weld 4mm thick (throat thickness = 4mm)
Technical Data
Type

max. perm. tensile load
[kN]

M10
11.2

M12
12.1

M16
12.5
The implementation and construction requirements of the components, their design as well as their verifications and load tests were carried out following the standards VGB R 510 L part I, KTA 3205.3 and DIN EN 13480-3.
Type

L
[mm]

B
[mm]

S
[mm]

D
[mm]

M10
65
45
8
11

M12
65
45
8
13

M16
65
45
8
17