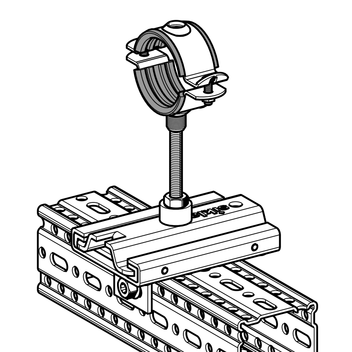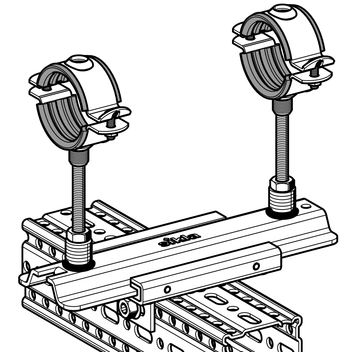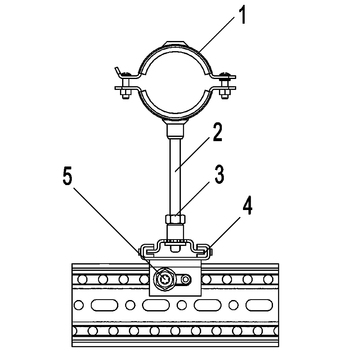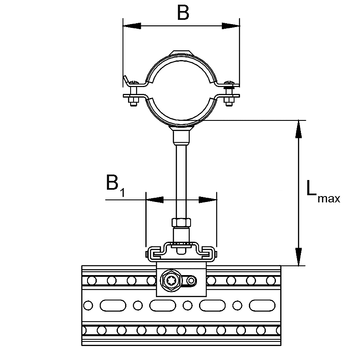 Group:
1102
---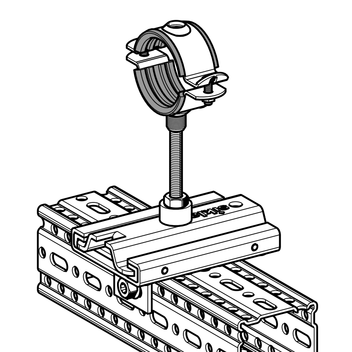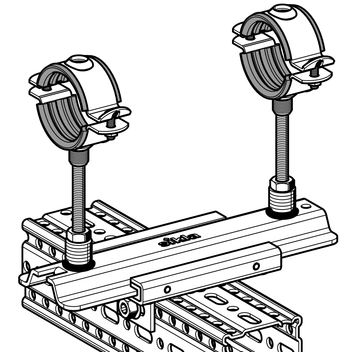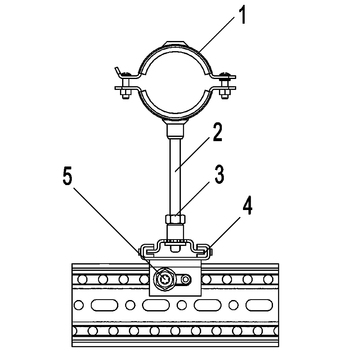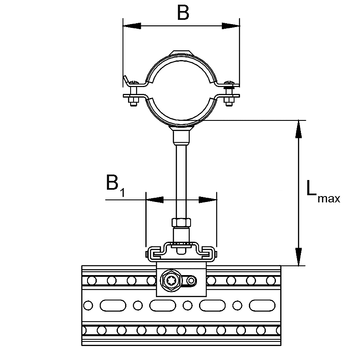 Application
An Assembly Group for use as a guided support with the pipe clamp
Stabil D-3G. The Assembly Group is designed for use with the
Beam Section TP F 80. It is connected using the Self Forming Screw FLS F,
and the height is adjusted via the Threaded Rod M10.
The pipe clamp with sound absorption lining ensures sound absorption in accordance with DIN 4109.
Scope of delivery
Each Assembly Group is pre-assembled, packed and labeled.

Parts list:
Item 1 Pipe Clamp Stabil D-3G with lining
Assembly Kit MKit FR F 80 S M10 / L M10 consists of:
Item 2 Threaded Rod GST M10 x 200
Item 3 Hexagon Nut M10
Item 4 Slide Set GS F80 2G / GS F80 2G2
Item 5 Self Forming Screw FLS F
Installation
The assembly of the individual components to form an Assembly Group is carried out during the course of pipe installation on the construction site.
Technical Data
Lmax, vertical = 150 mm
Lmax, horizontal = not recommended
| | |
| --- | --- |
| Material: | |
| Pipe clamp and connecting parts: | Steel, HCP |
| Bolts and nuts: | Steel, HCP |
| Sound absorption lining: | SBR/EPDM, black, captively bonded in |